Unleash Hell: Top-5 Doom 2016 Alternative Games to Satisfy Your Demonic Destruction Cravings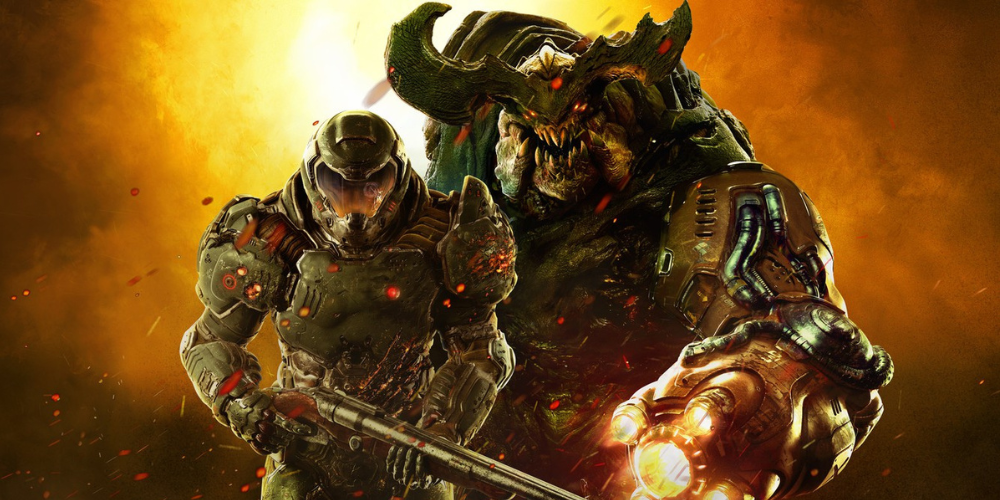 Doom 2016 took the gaming world by storm with its fast-paced, brutal, and unapologetically gory gameplay. It was a glorious return to the roots of the classic FPS franchise, and it left players hungry for more demon-slaying action. If you've already conquered the hordes of Hell in Doom 2016 but are still craving more intense and exhilarating first-person shooters, we've got you covered. In this article, we present you with the top-5 Doom 2016 alternative games that promise to quench your thirst for blood and mayhem. Prepare to immerse yourself in unforgettable settings, engaging stories, and adrenaline-pumping gameplay experiences.
1. Shadow Warrior 2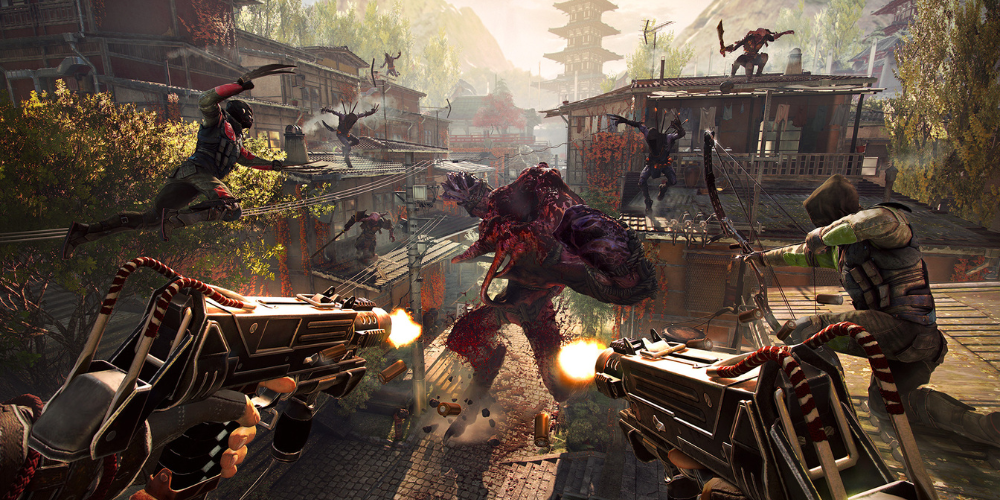 Gameplay
Shadow Warrior 2 is a first-person shooter developed by Flying Wild Hog and published by Devolver Digital. It is the sequel to the 2013 reboot of the 1997 classic. The game follows the misadventures of Lo Wang, a modern ninja warrior who must battle his way through hordes of demons and other supernatural creatures. Featuring a wide variety of weapons and mystical powers, Shadow Warrior 2 offers a fast-paced, visceral, and bloody experience that will satisfy Doom fans looking for more carnage.
Story
Five years after the events of the first game, Lo Wang is now a mercenary, doing odd jobs for various clients. When a simple mission goes awry, he finds himself caught in the middle of a demonic invasion led by the nefarious Zilla Corporation. To save the world and uncover the truth behind the invasion, Wang must forge uneasy alliances, battle powerful enemies, and harness his deadly skills.
Setting
Shadow Warrior 2 takes place in a colorful and diverse world that mixes traditional Asian architecture with futuristic technology. Players will explore lush forests, ancient temples, and neon-lit cityscapes, all teeming with demons and other deadly creatures. The game's levels are procedurally generated, providing a unique experience each time you play.
2. Wolfenstein II: The New Colossus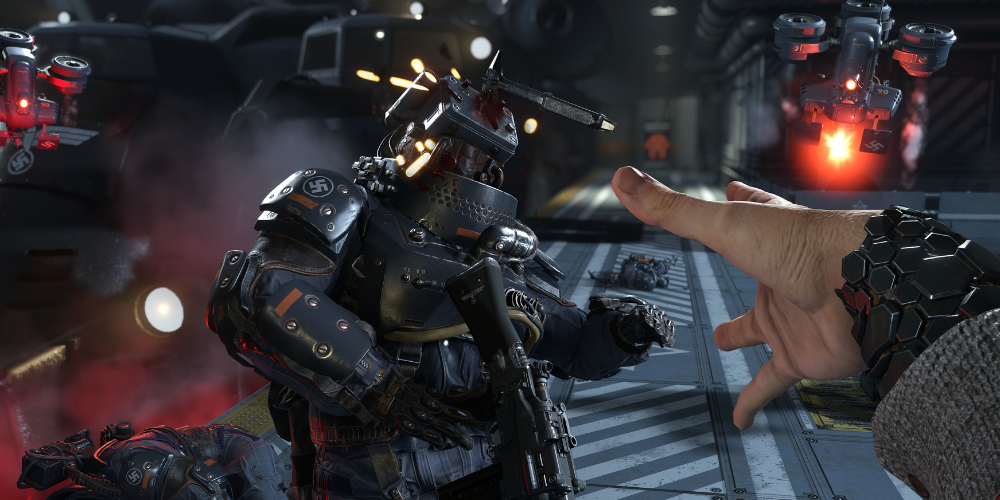 Gameplay
Developed by MachineGames and published by Bethesda Softworks, Wolfenstein II: The New Colossus is the highly anticipated sequel to the critically acclaimed Wolfenstein: The New Order. This first-person shooter features a vast arsenal of weapons, including dual-wielding functionality, allowing players to mix and match their firepower for maximum carnage. With a focus on intense combat, stealth, and exploration, Wolfenstein II offers a thrilling experience that will appeal to fans of Doom's unrelenting action.
Story
Set in an alternate 1961, the game continues the story of B.J. Blazkowicz, a war veteran fighting against the oppressive Nazi regime that has conquered the world. In The New Colossus, Blazkowicz and his allies must launch a daring counter-offensive to liberate the United States from Nazi rule and ignite a second American Revolution.
Setting
Wolfenstein II: The New Colossus takes players to various locations across Nazi-occupied America, including a nuclear-blasted Manhattan, the bayous of New Orleans, and the vast expanse of Roswell, New Mexico. Each setting is beautifully detailed and offers a unique and immersive experience that adds to the game's rich narrative.
3. Dusk
Gameplay
Developed by David Szymanski and published by New Blood Interactive, Dusk is a retro-style first-person shooter heavily inspired by classics like Doom, Quake, and Blood. Featuring fast-paced gameplay, a variety of powerful weapons, and hordes of twisted enemies, Dusk offers an experience that is both nostalgic and refreshing. Players will navigate tight corridors, solve environmental puzzles, and unleash hell on the game's grotesque foes.
Story
In Dusk, players assume the role of a nameless treasure hunter who stumbles upon the eerie town of Dusk, Pennsylvania. Unbeknownst to our protagonist, the town's residents have been corrupted by dark forces and transformed into monstrous beings. To survive and uncover the truth behind the town's sinister secret, players must battle their way through the twisted landscape and confront the evil that lurks within.
Setting
Dusk captures the essence of classic 90s first-person shooters with its pixelated graphics, eerie atmosphere, and haunting soundtrack. The game's levels are varied and gruesome, taking players from haunted farmhouses to underground military bases and otherworldly realms. Fans of Doom and other old-school shooters will feel right at home in the nightmarish world of Dusk.
4. Ultrakill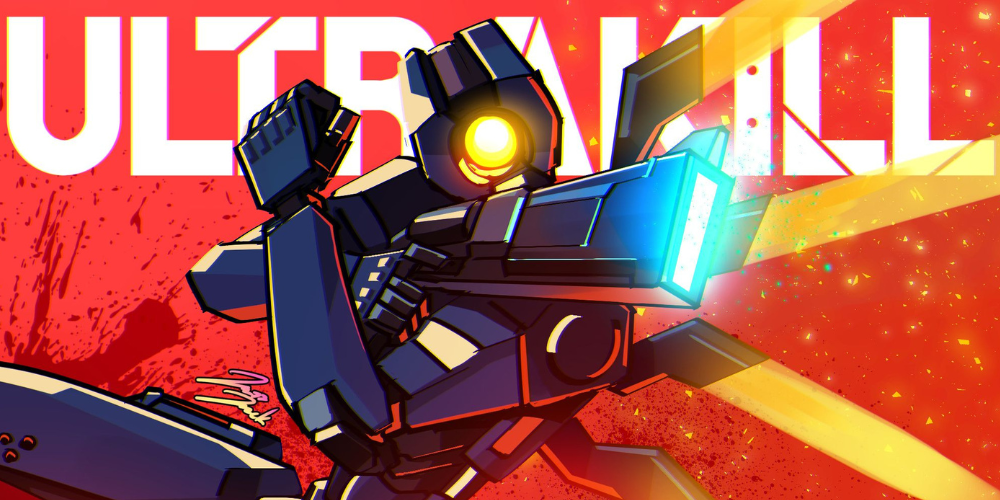 Gameplay
Developed by Arsi "Hakita" Patala and published by New Blood Interactive, Ultrakill is a fast-paced, ultra-violent first-person shooter that draws inspiration from classic FPS games like Doom, Quake, and Duke Nukem 3D. The game features a wide array of weapons, each with unique secondary functions, and encourages players to chain together kills and movement to survive against overwhelming odds. With its breakneck pacing and over-the-top action, Ultrakill is sure to satisfy the cravings of any Doom fan.
Story
In Ultrakill, players take on the role of an unnamed protagonist, a creation of the V1 division, who must descend into the depths of Hell to exterminate the demonic hordes that have taken over. Along the way, players will face off against powerful bosses and uncover the truth behind the invasion and their own mysterious origins.
Setting
Ultrakill's setting is a retro-futuristic world filled with hellish landscapes, twisted technology, and monstrous creations. The game's levels are a mix of industrial facilities, demonic temples, and otherworldly dimensions, each offering unique challenges and enemies to overcome. The game's pixel art style and synth-heavy soundtrack perfectly capture the atmosphere of the classic shooters that inspired it.
5. Ion Fury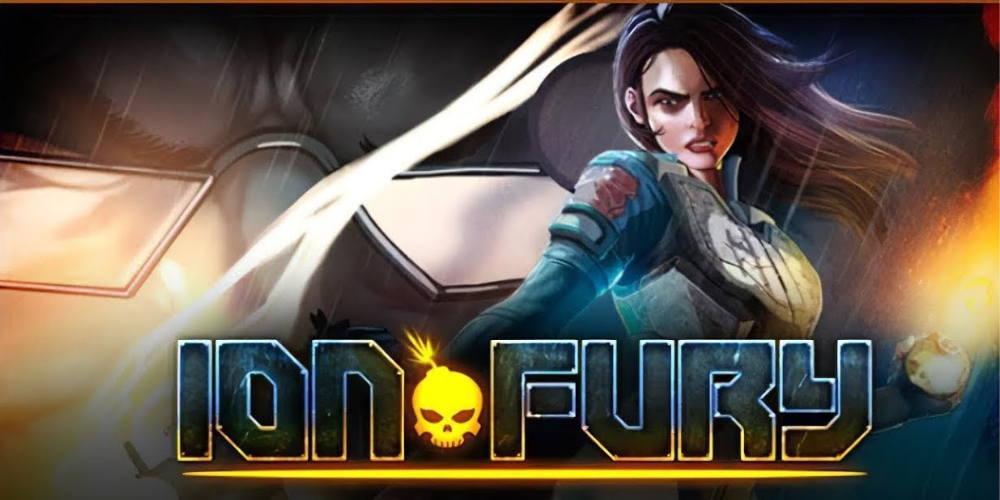 Gameplay
Developed by Voidpoint and published by 3D Realms, Ion Fury is a retro-style first-person shooter that uses the legendary Build engine, the same engine that powered classic games like Duke Nukem 3D and Blood. The game features old-school gameplay mechanics, including non-linear level design, a wide variety of weapons, and hordes of challenging enemies. Fans of Doom and other classic FPS games will find plenty to love in Ion Fury's intense action and nostalgic presentation.
Story
Ion Fury follows the story of Shelly "Bombshell" Harrison, a bomb disposal expert turned badass action hero. When the sinister Dr. Jadus Heskel unleashes his cybernetic army on the futuristic city of Neo D.C., it's up to Shelly to stop the madman and save the day. Along the way, players will uncover the truth behind Heskel's plans and fight through legions of his twisted creations.
Setting
Set in a futuristic cyberpunk city, Ion Fury's world is a neon-drenched, dystopian playground for players to explore. The game's levels are filled with interactive elements, hidden secrets, and environmental storytelling that bring the world to life. With its detailed pixel art and atmospheric soundtrack, Ion Fury perfectly captures the spirit of the classic 90s shooters that inspired it.
Bottom Line
For fans of Doom 2016 looking for more fast-paced, brutal, and intense first-person shooters, these five alternative games offer a variety of gameplay experiences, engaging stories, and unforgettable settings. Each game brings its unique charm and style, providing hours of adrenaline-pumping action and challenging gameplay. So grab your favorite weapon, crank up the volume, and prepare to unleash hell on the hordes of enemies that stand in your way.