5 Stellar Alternatives to 'Among Us' Worth Exploring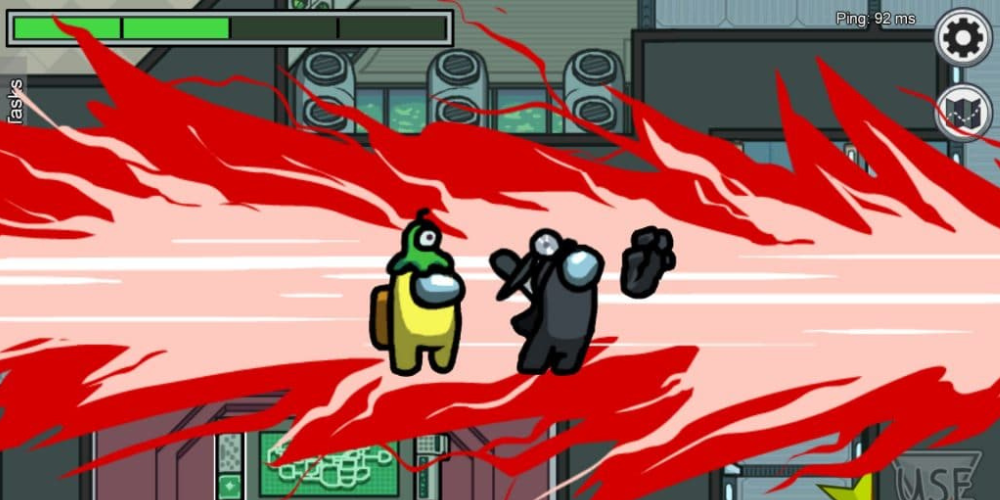 If you have an insatiable itch for social deception games that "Among Us" couldn't quench, take a breath. There exist various alternatives that have a unique flavour of gameplay, story and setting to give you a different experience. Let's delve into the top five games similar to "Among Us", revealing what makes each game distinctively engaging.
1. Town of Salem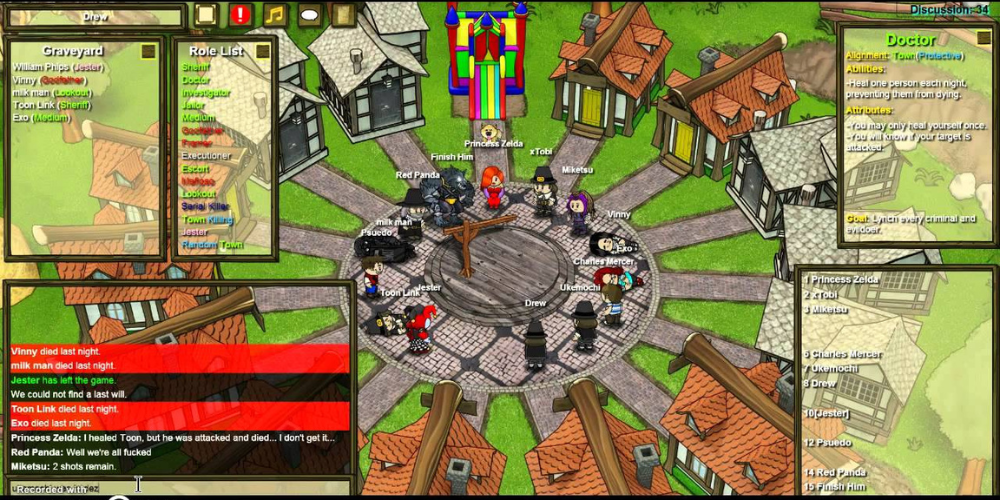 Brief Introduction
Town of Salem draws its inspiration from party games like Mafia and Werewolf. Developed and published by BlankMediaGames, its gameplay focuses on the foundational idea of carrying out deceitful tactics. As a player (or a townsperson), your objective varies depending on your assigned role.
Gameplay
In Town of Salem, a group of 7-15 players is thrown into a corruption-ridden town with three main factions: Town, Mafia, and Neutrals. Each faction has varying objectives — Town wants to stop the reign of Mafia, Mafia wants to overrun the Town, and Neutrals have their own unique goals. The thrill comes from deceiving other players, sussing out the impostors or hiding your own identity, much like Among Us.
Story and Setting
The game's setting enhances its theme of deception and suspicion as it's inspired by the infamous Salem Witch Trials. The frivolous art style of puppet characters and dark-themed 2D environment keeps the gameplay different and interesting.
2. Secret Hitler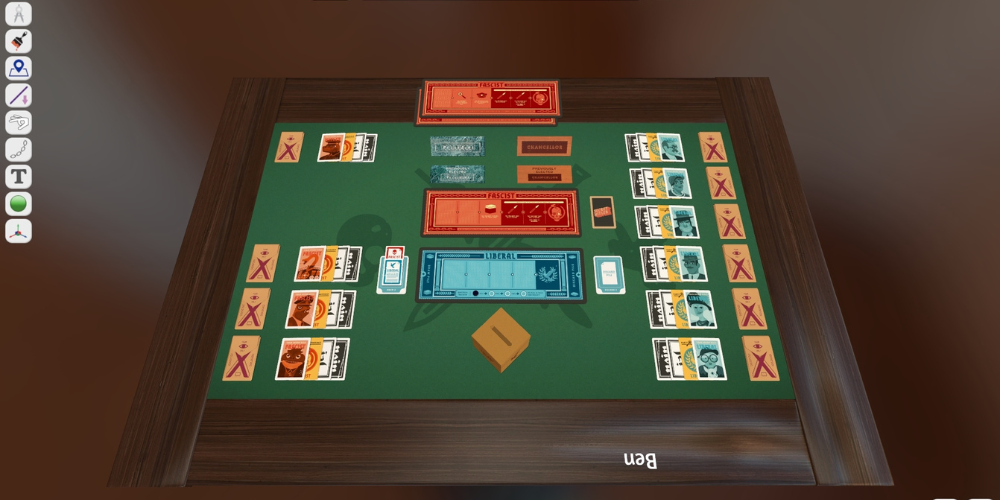 Brief Introduction
Acing social deduction gaming is Secret Hitler, a board game that gives a real-life gaming experience. Created by Goat, Wolf, & Cabbage, the game provides the intrigue and uncertainty integral to the genre.
Gameplay
The game is set in pre-World War II Germany and has 5-10 players divided into two groups: Liberals and Fascists. The Fascists know each other, but the Liberals do not. Similarly, nobody knows who Hitler is except the Fascists. The Liberals aim to pass five liberal policies or assassinate Hitler, while the Fascists want to pass six Fascist policies or elect Hitler as Chancellor. The fascinating aspect is the middle ground of deception, trust, lies, and deduction.
Story and Setting
Secret Hitler's setting, pre-WWII Germany, adds an interesting historical perspective, while the story is charged with political tension. The art design is sleek, creating the perfect atmosphere for a political deception.
3. Project Winter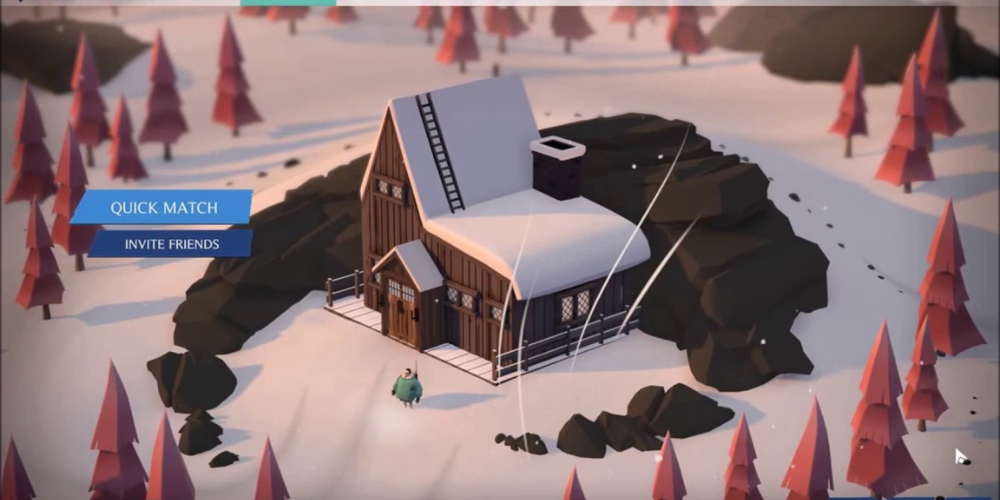 Brief Introduction
Developed by Other Ocean Interactive, Project Winter gives an exciting twist to the social deception genre with its survival element. This game blends the thrill of Among Us with the rigorous demands of a survival game.
Gameplay
The premise of Project Winter is simple. Eight players are stranded in a harsh, snow-blanketed wilderness split into two teams: survivors and traitors. The ultimate goal of survivors is survival - repair the escape vehicle and escape the area. All while traitors attempt to hinder their progress and ultimately take them down.
Story and Setting
Project Winter gives the player the nail-biting sensation of surviving in a snowy wilderness. The icy surroundings and constant threat of frostbite and hypothermia establish an atmosphere where anything can happen.
4. Werewolf Online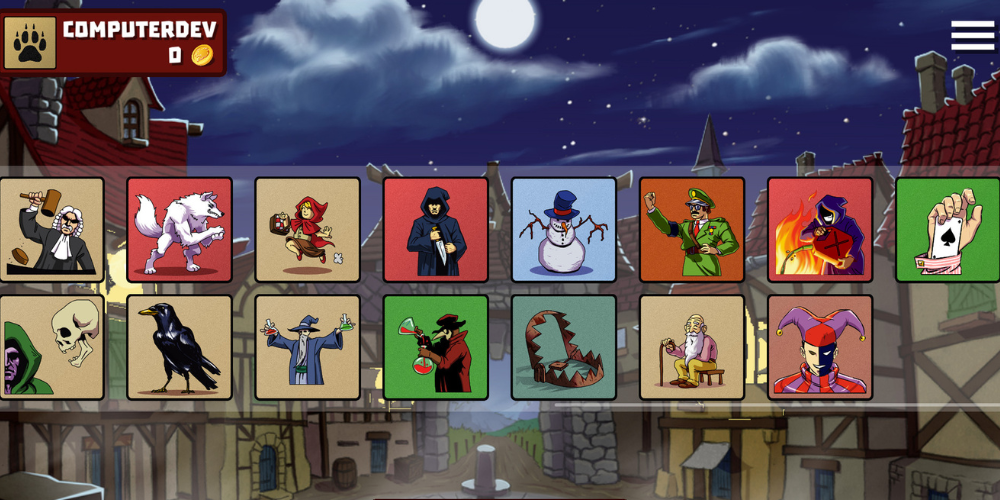 Brief Introduction
Werewolf Online, developed by Philipp Eichhorn, is a mobile multiplayer game based on the classic board game Werewolf. It takes the concept of social deception to a whole new level with lore and game mechanics.
Gameplay
Werewolf Online comprises 16 players divided into three factions: Villagers, Werewolves, and Solo killers. The Villagers must prevent the Werewolves and Solo killers from dominating the Village, while the Werewolves must kill the Villagers, and Solo killers aim to be the last ones standing. With its various roles and in-game items, it adds a fresh dimension to the genre.
Story and Setting
Werewolf Online places you in a quaint medieval village, requiring you to blend in and gather intel to secure your survival. This unique setting provides an immersive gaming experience.
5. Unfortunate Spacemen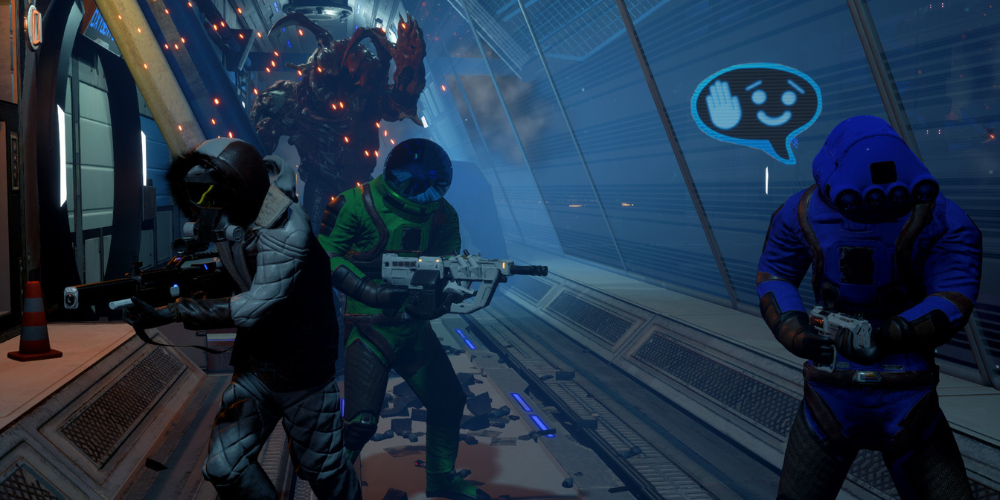 Brief Introduction
Unfortunate Spacemen, developed by Geoff 'Zag' Keene, amps up the 'impostor' element with thrilling first-person sci-fi action.
Gameplay
The game hosts between 4 to 16 players as spacemen who need to achieve tasks while one of them transforms into a shape-shifting creature. The goal of the innocent is to complete tasks and escape while the monster aims to kill everyone. With its first-person shooter mechanics and numerous game modes, it brings diversity to the 'Among Us' style gameplay.
Story and Setting
The players find themselves in creepy space stations, alien planets and deserted colonies creating a setting that amps up the tension and suspicion. The occasional radio chatter and the overarching space theme adds to the intrigue of Unfortunate Spacemen.
These five games like Among Us offer fresh experiences and thrilling moments of deception and deduction. Their unique gameplay mechanics, engrossing stories, and irresistible settings make them stand out. So, whether you're an "Among Us" fan or just a lover of social deception games, you should definitely set some time aside to play these games.